Push ACS3 Coil Conversion Kit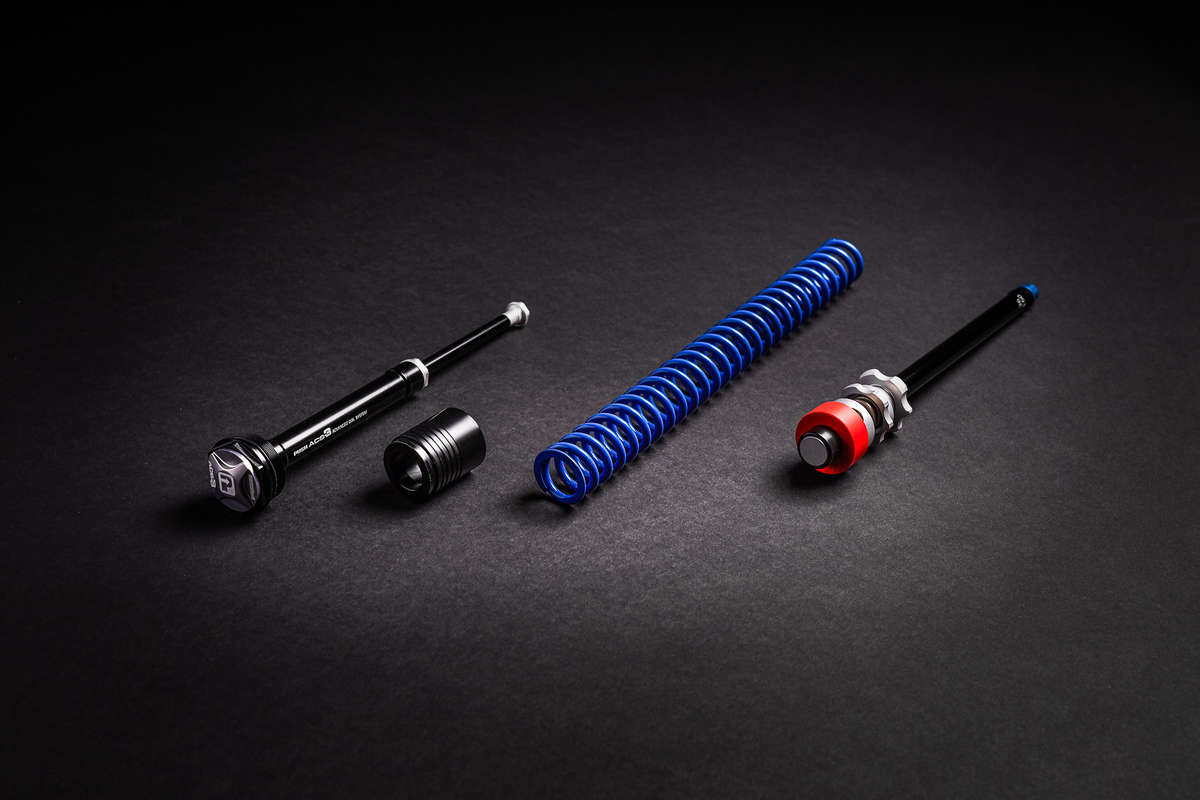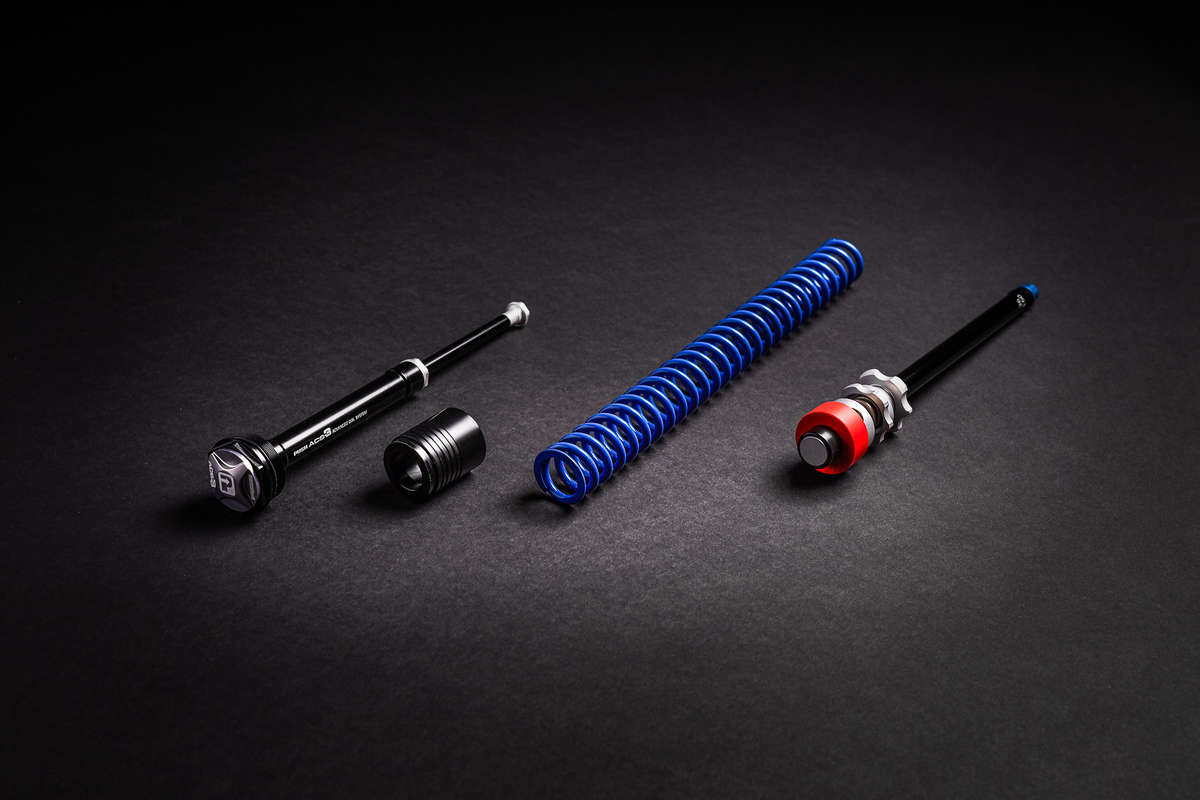 Push ACS3 Coil Conversion Kit
Advanced Coil System
Why is everyone always trying to sell you on "coil-like" performance? Because nothing beats a coil when it comes to small bump sensitivity, traction, and mid stroke performance. With a coil, say goodbye to the constant maintenance required to keep your fork running optimally! The biggest hurdle is modern mountain bike coil forks lack the big hit performance and bottoming control provided by today's air systems.
 
What if there was a complete system that provided both?
Introducing the most advanced MTB spring system ever created…The PUSH ACS3. With our 3-point system you get all the benefits of both the coil and air spring systems in one package! Precision wound from the latest high tensile CrV-SI suspension spring wire, our coil springs provide the ultimate in initial bump sensitivity and traction for control through the top and mid stroke of fork travel. Available in 5lb/in increments to ensure you never have that "in-between" rate dilemma! Next, our Patent-Pending Air Bump Stop cartridge, adjustable between 5-50psi, gives you the control to dial in your level of end stroke and bottoming control without compromise.